"DAWN AND PAUL HAVE CREATED A BEAUTIFUL SPACE"
"AMAZING RETREAT WEEKEND WITH LIKEMINDED PEOPLE"
"IT'S ABOUT GIVING AND RECEIVING"
Dawn is truly a remarkable and gifted practitioner. She embodies the very essence of this tradition in every way, and on all levels. In all things she comes from her heart and I am confident in her abilities to pass this knowledge on in its pure form to all those she will meet. Humility and confidence are her greatest assets, and this decision to pass the teaching on through her is inspired by Spirit realisation. Dawn will carry this work and teaching with my utmost confidence.
WITH GRATITUDE AND ALOHA,
SHERMAN DUDOIT (RAMAN DAS)
Having done massage courses before, I was skeptical about what was going to be different about learning the "Traditional Old Style Lomi Lomi". What I discovered over the passage of the course was amazing! Dawn's loving and supportive approach helped me realise what a blessing and a gift this massage really is for both parties of the massage. To me it was not just about learning a form of massage, it was about learning a sacred healing modality where you are the vessel for this energy to come through. In the process I was also to learn more about myself, and break down some barriers that were long over due. Thanks to Dawn for providing such a safe haven where there was only acceptance, I was able to achieve all of this.
WITH MUCH LOVE AND GRATITUDE,
MARNIE JACKSON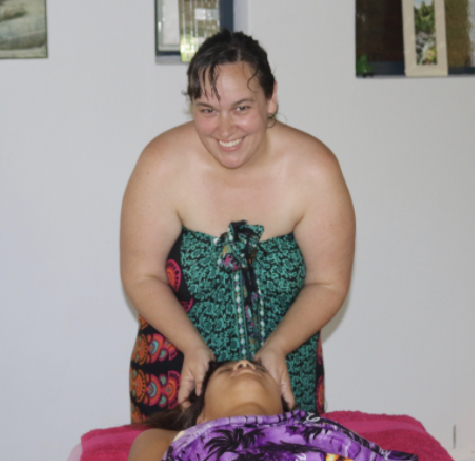 Learning Lomi Lomi, with Dawn Charlton at her beautiful retreat in Tallebudgera Valley was an amazing experience. I felt so loved, supported and nourished the entire weekend. With the beautiful location and amazing food it provides the perfect learning environment to learn Traditional Old Style Hawaiian Lomi Lomi straight from the lineage holder, Dawn Charlton. It was life changing and I highly recommend it.
BEAUTIFUL RETREAT IN TALLEBUDGERA VALLEY…
PHOEBE JOSEPH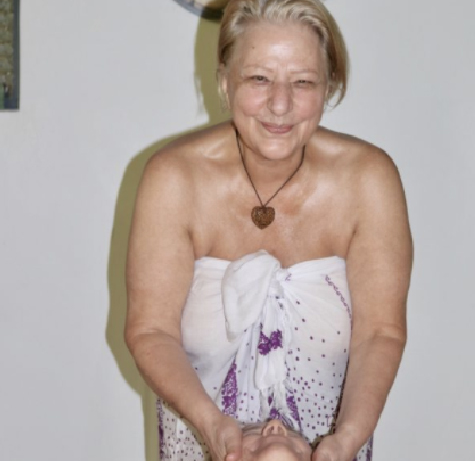 Amazing experience. I feel very fortunate to have found this training which has opened my eyes, heart and energy. What an honour to be taught be Dawn and to share this training with other students on the course. I implore anyone to attend this training and join this big, caring Lomi Lomi family.
WHAT AN HONOUR TO BE TAUGHT BY DAWN…
LINDA WASHBURN
Dawn is a true Master with a heart filled with loving kindness and compassion. Any person who is fortunate enough to share space and time with Dawn is truly blessed. Her massages are truly divine and she has taught so many wonderful masseuses who are now spreading her joy and peace throughout the world. All who are fortunate enough to meet Dawn on her path will receive ancient and sacred wisdom entrusted to her and passed down from the Kahuna so that she may now continue the lineage and teachings to the benefit of the world and its people.
HER MASSAGES ARE TRULY DIVINE
DOOREEN SCALES
I started my training with Dawn in early 2018. Right from the start I felt welcomed and knew this is exactly where I needed to be. That very first weekend cemented the desire to complete all four levels as soon as I possibly could. I was so eager to learn all that was on offer and Dawn presented the sacred knowledge of Traditional Old Style Lomi Lomi in a fun and simple way. The training culminated in a wonderful trip back to the source – Hawaii. The cold-pressed juices and fresh organic food throughout the weekends are just delicious. Beetroot berry, yum! The beautiful energy of this modality, and feeling so welcomed into the Ohana is truly special. I now feel a constant pull to be back within this energy as often as I can. I was fortunate during a family holiday, to have the time to book in for a 2hr massage with Dawn. It was just divine. Dawn is a special being and anyone who has been touched by her is truly blessed. It is hard to really express the enormity of the peace and joy I have now from being a part of the Lomi Lomi Ohana. I love being able to share this with my own clients, but just as much adore being able to come back to share it with the other beautiful students I have met along the way. It was not long ago, I felt lost, in a rut. But since starting on my Lomi Lomi journey, life has just become so much more beautiful. I am so grateful to Dawn and Paul, for the love, energy and support they freely give. Thank you!
RIGHT FROM THE START I FELT WELCOMED…
SONJE ROSIE
My connection with the Lomi Lomi first transpired through meeting Dawn and receiving regular healings from her since 2005 onwards. This soon became an addiction for me as the powerful vibrating energy from Dawn's hands, combined with the comforting synergy of unconditional love soothed my body and soul and subtly transpired my awareness to my higher self.
In early 2007 I completed the Lomi Lomi course and was emersed in the profound healing and self-discovery that this course transpired. Dawn's ability to maintain this uplifting energy throughout the course in addition to providing attention and comfort to students provides a harmonising experience. Dawn's teaching method is a spiritual experience in itself and is orchestrated within a non-threatening environment to cater for all students. One on one attention was provided during the course to ensure each massage stroke was mastered.
OVERALL IT IS A BEAUTIFUL EXPERIENCE AND CONTINUES TO EVOKE A PERSONAL JOURNEY IN DISCOVERING YOURSELF ON ALL LEVELS.
RUTH DOBSON