Hawaiian Lomi Lomi Massage Certificate Course
Level 1
$1,095
$995pp *Early Bird Offering

Learn this authentic style of Lomi Lomi massage directly from lineage holder Dawn Charlton in Burleigh Heads on the beautiful Gold Coast, Australia. With four levels on offer, begin your training at our entry level (Level 1) and after the full 3-day workshop you will receive certification, be able to start your own business and earn an income right away. Upskill through all four levels at your own pace, increasing your modality offering to your client base after each completed workshop. You will be shown how this tradition was developed and passed on in its protected way for hundreds of years. Level 1 training is a complete therapy that covers all main regions of the body, including the back; neck; chest; stomach; arms; hands; legs; feet and face. This form of Lomi Lomi is a restorative Hawaiian massage that works gently, yet deeply into the muscles with continuous, flowing strokes. This allows the recipient to completely relax due to the hypnotic effect, bringing the mind to a place of absolute stillness. Touch, rhythm and ancient wisdom come together, allowing healing to occur.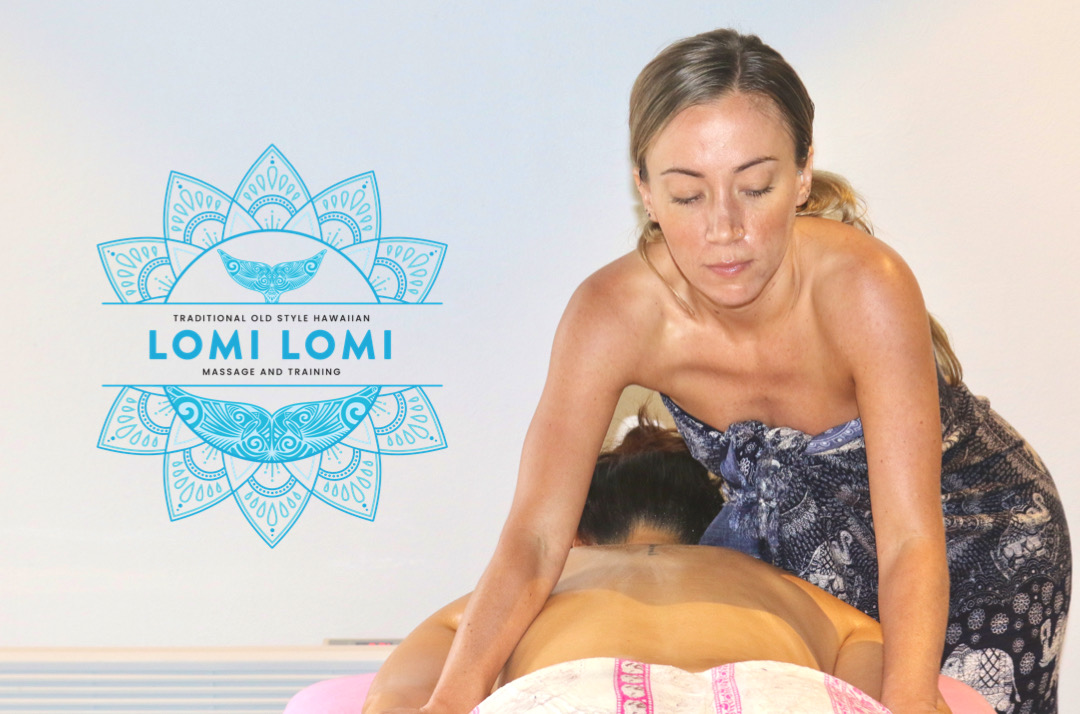 What is included in your tuition:
• 3 full days learning the knowledge to give (& receive) a 90 minute Traditional Old Style Lomi Lomi massage treatment
• Be part of a small intimate group of like minded souls
• Proper use of massage oils, massage tables & equipment
• Sarong draping techniques
• Morning meditations
• Eye gazing ancient practice
• Advanced Yoga session (Saturday morning)
$1,095pp
$995pp *Early bird pricing
Secure your spot with a non-refundable deposit of $350, remaining balance due 2 weeks prior to workshop commencement date. Read our Refund policy.
Previous massage or bodywork experience is not necessary. After successfully completing level one you can, if you wish, create your own business that you have always dreamed of and become a Traditional Old Style Lomi Lomi therapist, or if you are already a body worker you will be able to add Traditional Old Style Hawaiian Lomi Lomi to your list of therapies offered to your clients.