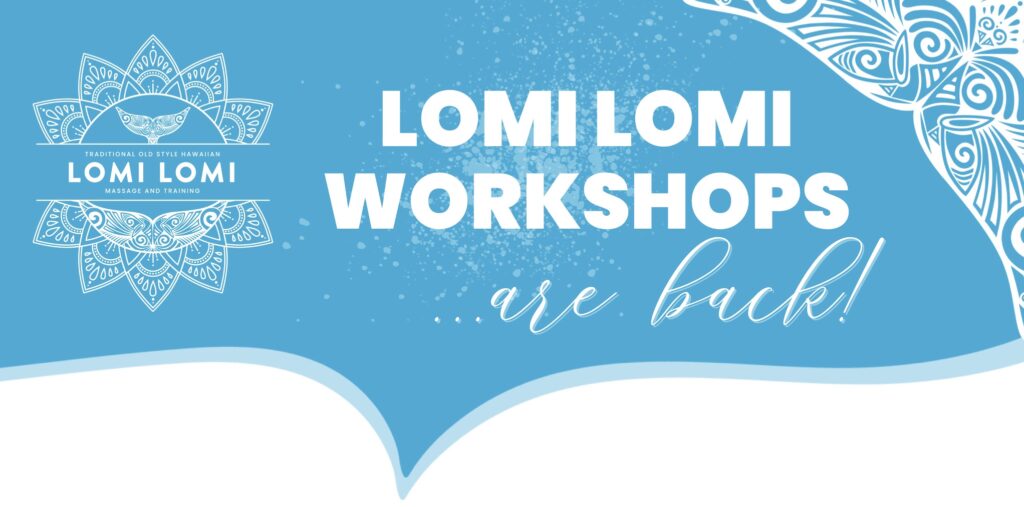 Mahalo, for your interest in learning Traditional Old Style Hawaiian Lomi Lomi Massage with us. Have you had a calling and have been searching to find a way to learn Lomi Lomi? We are honoured that you are giving us the opportunity to connect and to let you know why you should consider joining us for our workshop.
Traditional Old Style Hawaiian Lomi Lomi Massage is different to other forms of Lomi Lomi. There is only one teacher (Kumu) worldwide, so you will only get a truly unspoilt and exact teachings as they have always been for hundreds of years.
Dawn Charlton (Lineage Holder) did not learn in a workshop environment but through an intensive four year one-on-one apprenticeship both in Hawaii and in Australia with her master, and only after perfecting the techniques, energy and strokes over the years was given the honour of becoming 'the keeper of the secrets' and passed ritually to Dawn to carry the torch and continue the lineage.
We are so honoured to have the opportunity to offer these workshops in beautiful Burleigh Heads, on the Gold Coast, together with our dear friend Doreena Scales of Peace Mojo Yoga who has kindly offered her Sacred space at Peace Mojo House for our next workshops.
We are excited to announce that we have included a 1hr & 30 minutes free Yoga Session with 'Yogi' Doreena on Saturday morning. This is truly a special opportunity to experience a class with a true Yogi, someone I have known for over 30 years and have the most respect for as a person and her work.
Lomi Lomi Massage Training Level 1

Dates:
24 March 2023 @ 9:00 am – 26 March 2023 @ 5:00 pm
Cost:
 $995 'Special introductory price'
Usual price is $1095. A Saving of $100 !!
Location:
Peace Mojo House
88 West Burleigh Road 
Burleigh Heads, Queensland 4220 Australia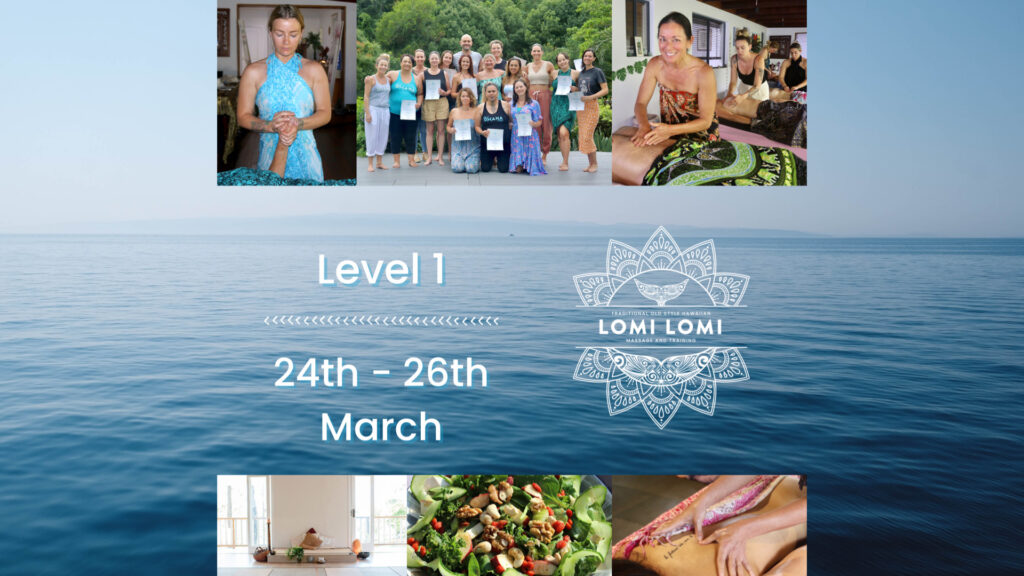 Are you ready to begin your Lomi Lomi journey?
Is it time to follow your heart and learn a healing modality that aids and supports others? You can become a Lomi Lomi Massage therapist and earn extra $$
Most of our students get their money back they invested in their Lomi Lomi training within a few months… At our workshops you will learn skills that will allow you to start your own business and earn your very own living.
So… are you ready to begin your new journey?